2023 Professional Development Calendar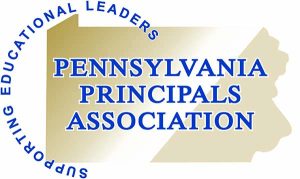 The PA Principals Association has developed a Professional Development Calendar for 2023 (January – March) with new professional learning offerings for members.

There is no cost associated with these sessions, but registration is required to have access to the Zoom webinars. See below for details and a link to register.
This is a great opportunity to network and share with other principals and school leaders!
——————————————————————————————————————————————————————————————————————————————-
2023 PROFESSIONAL DEVELOPMENT CALENDAR
(Please click on the presenter's name below for a brief bio.)
FEBRUARY:
2/1/2023 at 4:00 PM
Mid-Year Goal Check In and Review – Presenters: Regional Service Specialists
Session Description: It is time to review your professional goals for the year. Bring your party hat and your professional goals to this short (fun) work session. This session will be facilitated by our Regional Service Specialists (Sue Martin, Dina Wert and Cindy Zajac). Join us as we examine our professional goals with a focus on:

A short-cycle approach to meeting your goals.
Successes and barriers.
Action-steps for moving your goal(s) forward.
2/16/2023 at 4:00 PM
Are You Retirement Ready? – Presenter: Anne Barton
Session Description: This workshop will review the importance of retirement planning and how you can take control now to better prepare for what's to come in retirement. Join us to learn more about the following:

Understanding your options under PSERS.
Social Security benefits and how they factor into your retirement plan.
How to take control of your own personal savings.
MARCH:
3/1/2023 at 4:00 PM
Leveraging Your Business Partners: Solutions for Today and the Next Generation – Presenter: Cathy Wong-Li
Session Description: Many of us are committed to creating safe, responsive school environments with meaningful paths to family engagement; however, we keep hitting the same, familiar roadblock of it is "just one more thing" on people's plates. For the past 15 years, Lifetouch has moved beyond photos to collaborate with highly qualified partners, such as Minga and Class Catalyst, to assist their school partners in making this important work "stick." By examining the efficacy of different approaches, Cathy will outline how Lifetouch and its partners, increase school safety and build a lasting bridge between home and school. This session is a fun and lively "look under the hood" at how to move family engagement from a "nice to have" to a "must-have."
3/16/2023 at 4:00 PM
Teacher Appreciation Ideas – Presenters: RSS Specialists
Session Description: Attend this session to share and learn ideas to celebrate Teacher Appreciation Day – May 2, 2023 – and the entire week. This session will be facilitated by our Regional Service Specialists (Sue Martin, Dina Wert and Cindy Zajac) and members of the PA Principals Association Board will also participate. Please come with your best idea(s) to celebrate teachers in your breakout session.