Register Today – LEAD22 Conference – Kalahari Resorts Poconos – Oct. 16-18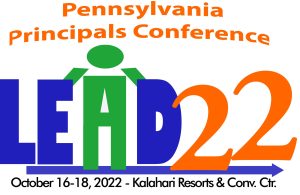 SAVE $50 with Early Bird Discount (through Oct. 7, 2022)

Earn Up to 110 Act 45 PIL Hours!
CLICK HERE FOR MORE INFORMATION AND TO REGISTER TODAY!
Donate AND Receive an EXTRA Ticket for the Diamond Sponsors' Social Prize Drawing!
This year, a monetary donation will be accepted at the door of the Diamond Sponsors' Social on Sunday, Oct. 16, 2022, with proceeds going to the Pocono Mountain Ecumenical Hunger Ministry (PMEHM) in Tobyhanna, Pennsylvania. Through its pantry, PMEHM provides food to those in need in Monroe County.
Please visit: http://www.pmehm.org/ to learn more or visit: https://www.paprincipals.org/wp-content/uploads/2022/02/PMEHM-Letter-2-14-22-002.pdf to mail a check donation prior to the conference. (Please bring proof of your donation to the Diamond Sponsors' Social to receive your extra prize drawing ticket.) No food items accepted onsite. You will
receive one extra prize drawing ticket with a donation.