Regional Service Specialists – RSS Update
RSS Update…
Please check back here for important updates from the six PA Principals Association Regional Service Specialists (RSS):
Dr. Dina Wert – East Region (I, II, III) – wert@paprincipals.org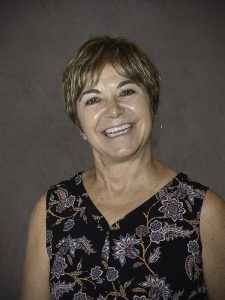 Peg  Foster – East Region (I, II, III) – foster@paprincpials.org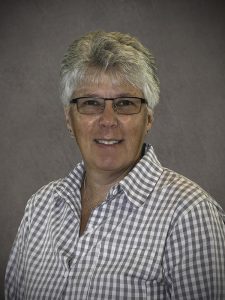 Susan Martin – Central Regional (I, II, III) – martin@paprincipals.org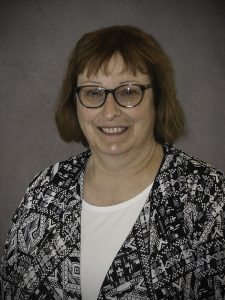 Darren McLaurin – Central Region (I, II, III) – mclaurin@paprincipals.org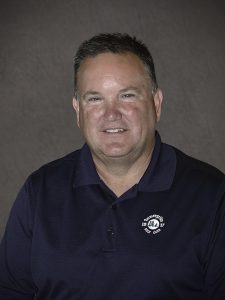 Cynthia  Zajac – West Region (I, II, III) – zajac@paprincipals.org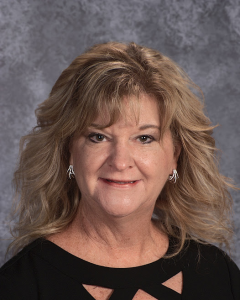 Michael Allison – West Region (I, II, III) – allison@paprincipals.org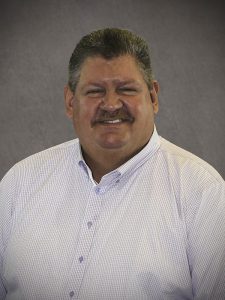 An Update from Your RSS
Meet Your NEW Regional Service Specialists (RSS)
Peg Foster is the new Regional Service Specialist (RSS) for the East Region, specifically for the Scranton area. Peg has been an educator in one form or another all her life. Be it teaching swimming lessons as a teenager or in the classrooms of public schools, education and leadership have been a life-long passion that continues to this day.
Peg has served public schools since 1996 in seven different schools across three counties. She started at a vo-tech school as a science teacher, and over time, has served students and families as a dean of students, elementary principal, charter school chief academic officer, secondary campus principal and director of curriculum K-12.
To grow as a leader, Peg became active in the Pennsylvania Principals Association (then it was the Pennsylvania Association of Elementary and Secondary School Principals) starting in 2003, and over the years, has served as East I Elementary Regional Representative, Federal Relations Coordinator and was elected to serve as President in 2011. She also served at the national level as NAESP State Representative as well as on the NAESP Bylaws Revision Committee.
Peg retired at the end of the 2022-2023 school year from the Crestwood School District where she was director of curriculum K-12 and principal at Rice Elementary School.
Peg is proud to now serve as an East Regional Service Specialist (RSS) for the PA Principals Association where she is looking forward to helping and supporting fellow principals just as others did for her. "Principals are inherently 'servant leaders.' The RSS position is a perfect opportunity for me to pay forward the experience that life's twists and turns have taught me to the next generation of school leaders in Pennsylvania," she shared.
—————————————–
Darren McLaurin is the new Regional Service Specialist (RSS) for the Central Region. Darren retired in 2022 after six years as the superintendent of the Claysburg Kimmel and Harmony School Districts. Before becoming a superintendent, Darren was a business education teacher, middle school principal and high school principal at Westmont Hilltop School District for 19 years and an elementary principal at Cambria Heights School District for eight years.
As a building principal, Darren was a Central III Regional Representative on the PA Principals Association Board of Directors from 2013-2015. In addition, he was a founder and member of the Cambria County Principals Association and he speaks annually to aspiring principals at various universities across central Pennsylvania. He also has presented at state education AI and technology conferences in Pennsylvania and Maryland.
As a Regional Service Specialist (RSS), Darren looks forward to supporting fellow principals in the Central Region and across the state with the knowledge he has acquired while serving in his previous leadership positions over the last 33 years.
—————————————–
Michael Allison is the new Regional Service Specialist (RSS) for the West Region, specifically the Pittsburgh area. Michael is a lifelong educator having previously served as a big brother, camp counselor, swim instructor, lifeguard, father, coach, teacher, Principal, and even a stint as Santa Claus.
Mike enthusiastically taught eighth-grade science and coached boys and girls basketball at South Side Middle and High Schools in Hookstown, PA. He then served for 26 years as a principal at Hopewell High School (HHS), Aliquippa, PA, working hard to make HHS a better place to teach and learn.
During his time at HHS, Mike also served on the Board of Directors for the Western Pennsylvania Intercollegiate Athletic League (WPIAL), the Pennsylvania Interscholastic Athletic Association (PIAA), the PA Principals Association and NASSP. He served the PA Principals Association for two terms as President and also was privileged to lead and serve NASSP as President in 2015-16.
In his new role as a West Regional Service Specialist (RSS) for the PA Principals Association, Mike will use the skills and experiences he has gained to continue to demonstrate his passion for students, the principalship and educational leadership. His goal is to support principals across the commonwealth to better serve all students and teachers, and to ultimately help enhance learning for principals, teachers and students! As Mike says, "Live Big, Lead Bigger!'
What DOES a Principal Do During the Summer?
By Dr. Dina Wert, East Regional Service Specialist (RSS)
How do YOU answer that question? I remember being asked and struggling to answer it with a response that would be both succinct yet inclusive. Let's face it, the summer is a different animal; the pace is drastically different (you can create and actually cross-off items on a to-do list and eat lunch somewhere other than your desk), yet it is jam-packed with im- portant "stuff" that needs to get done. It's the "stuff" that I found hard to define because it encompassed a little bit of everything that makes up the principalship…all within eight short weeks!
REFLECTING & ORGANIZING. You've just finished a school year and find yourself in a setting without students, staff or parents. What a wonderful opportunity to close the door and reflect on decisions made, data results, conversations had (or not), relationships
with others, goal progress, your personal evaluation…What went well? What needs to change? What do you need to fit into your routine (daily/weekly reflection in a journal? more time in classrooms? consistent notes to staff?) and how will you organize your time to do it? What might drive change for the year ahead? As you clean through the piles in your office, how might you better physically organize your setting?
READING, UPDATING, NETWORKING. You're a lead learner, and what better time to do some learning on your own! Maybe take an hour, two or three days/week to look at that the PA Principals Framework (did you know we have one?), dig deeply into Danielson's com- ponents and look at those guiding questions, go through that stack of articles you've amassed throughout the year or phone a colleague in your own or a neighboring district to have lunch, compare notes and pick their brain about something you'd like to add or change for the upcoming year.
IMPLEMENTING CURRICULAR CHANGE. There are always upcoming district initiatives to implement! Take time to make meaning and connections to what's new, then map out a professional development plan for your staff. What articles or videos may be helpful? How can you get everyone on board? Who is the guru on the staff to meet with over lunch? How to best "chunk" the information and what engaging teaching strategies might you employ?
PLANNING AHEAD. There's always something or someone who needs to be scheduled: Schedules – student schedules, teacher schedules, staff schedules, duty schedules, walk-through/observation schedules; Meetings – faculty meetings, data meetings, SAP meetings, committee meetings; and Student events – school assemblies, special celebrations, concerts, field day, sports events. Envisioning the end in your mind first can often help back map what might make sense regarding timelines. Summer is also a great time to organize your calendar (color coding, reminders, staff birthdays and so on).
GOAL SETTING. You've reflected. You know district initiatives. You've done some reading, researching, sharing and net- working. What do you want to accomplish for the upcoming year: Instructionally? Managerially? Relationship-wise? Who/what do you need to get there? Make sure your goals are doable and chunked for success.
PERSONAL TIME. You gotta do it…NOW! Whether it is a three-week getaway or a long weekend…it needs to be work-free. We all know how difficult it is to schedule time for yourself once the students, staff and parents start walking back through those doors. Make it happen…because then you might feel refreshed enough to tackle all that "stuff" that principals do over the summer.
Be well. And make the most of that sacred summer "time."
PA Principals Association Welcomes Three
Regional Service Specialists
Regional Service Specialists (RSS) Dr. Dina Wert, Susan Martin and Cynthia Zajac recently joined the PA Principals Association's staff to provide support and assistance to members across Pennsylvania.
   Dina, who retired in 2019 after serving as an educator for 34 years, will be serving members in the East Region; Susan, who retired in August 2022 after 34 years of educational service, will be serving members in the Central Region; and Cynthia, who retired in July 2022 after 33 years in education, will be serving members in the West Region.The Regional Service Specialists will report to the Executive Director and provide professional support to Association members, support regional board members with region activities, ensure the successful operation of professional learning activities and assist with membership development.
   Dina retired as Principal of West Bradford Elementary School in the Downingtown Area School District. Her 34 years in public education have taken her from the Wyomissing Area School District to Wilson (West Lawn) School District and the Downingtown Area School District, retiring with 17 years in the principalship. She has been a member of the PA Principals Association for 21 years. In addition, Dina is a National Distinguished Principal (2013) and has supported both the PA Principals Association and the National Association of Elementary School Principals in various roles. She is a PIL facilitator for the PA Department of Education (PDE) and is excited for this new venue to further support our PA principals.
   Cynthia retired as Principal of Rolling Ridge Elementary School in the Harbor Creek School District (near Erie) after working 33 years in the district. She was a teacher, instructional coach and a math specialist and has delivered professional development in a variety of settings. In addition, she is a PIL facilitator for PDE. Cynthia is a proud member of the PA Principals Association and is looking forward to collaborating with and supporting PA principals.
   Susan retired as Principal of Nancy Grayson Elementary School in the Shippensburg Area School District. She also has experience as a middle school teacher and an elementary school counselor. She's been a member of the PA Principals Association for 22 years. Susan is excited and anxious to begin working with and providing support to members in the Central Region and principals in PA.
According to Dr. Eric Eshbach, PA Principals Association Executive Director, "The addition of these Regional Service Specialists begins a new era as the PA Principals Association engages in multiple efforts to take our signature services out to the members. We realize that it is not possible for members to always come to us when they are in need. These three specialists are highly successful principals who understand the challenges our members face. I am excited about the opportunities that now exist thanks to their expertise as principals and dedication to our association."
The Regional Service Specialists may be contacted directly at: Dr. Dina Wert – wert@paprincipals.org; Susan Martin – martin@paprincipals.org; and Cynthia Zajac – zajac@paprincipals.org.