Professional Development Opportunities
New Principal Book Club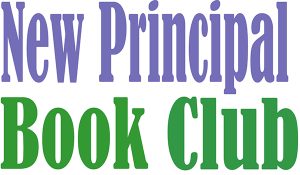 The PA Principals Association is offering a new, FREE professional development opportunity for members: New Principal Book Club. This is a great personal growth opportunity for you to network, share and be mentored.
Target Audience: Principals who are starting in their position as a principal.
Watch for more information to come!
1) Purchase the book.
2) Register to attend at no cost.
3) Read the assigned chapters.
2022-2023 Professional Development Calendar
The PA Principals Association has developed a Professional Development Calendar for January through March 2023. There is no cost associated with these sessions, but registration is required. It is a great opportunity to network and share with other principals and school leaders! See below for more or click here for sessions through March 2023.

FEBRUARY:
2/1/2023 at 4:00 PM
Mid-Year Goal Check In and Review – Presenters: Regional Service Specialists
Session Description: It is time to review your professional goals for the year. Bring your party hat and your professional goals to this short (fun) work session. This session will be facilitated by our Regional Service Specialists (Sue Martin, Dina Wert and Cindy Zajac). Join us as we examine our professional goals with a focus on:

A short-cycle approach to meeting your goals.
Successes and barriers.
Action-steps for moving your goal(s) forward.
2/16/2023 at 4:00 PM
Are You Retirement Ready? – Presenter: Anne Barton
Session Description: This workshop will review the importance of retirement planning and how you can take control now to better prepare for what's to come in retirement. Join us to learn more about the following:

Understanding your options under PSERS.
Social Security benefits and how they factor into your retirement plan.
How to take control of your own personal savings.
Connect with us
---
Benefits of Membership
PA Principals Association is the only professional organization in Pennsylvania dedicated to the support and well-being of school administrators with a special emphasis on elementary, middle and high school principals. PA Principals Association is committed to the advancement of the profession and strives to provide exceptional services and benefits to its members.
PA Principals Association provides its members with the professional development, legal advice/Act 93 consultations, legislative efforts, research, tools and networking that they need to be successful school leaders.
Please note our new mailing address
and share it with your business office:  
122 Valley Road
Enola, PA 17025