Lincoln Investment Planning, LLC
PA Principals Association Diamond Level Sponsor
Sponsor of the Bob D. Schiller Memorial Cancer Research and Support Award
403b and Pension Plan Specialists
Contact: Robert Castellani – (215) 885-7115, ext. 1805 or rcastellani@lincolninvestment.com
Lincoln Investment is a full-service broker-dealer and registered investment adviser that provides investment programs and retirement products and services. We are committed to helping investors build wealth to satisfy a lifetime of investment and retirement needs through our dedicated financial professionals.
Contact Lincoln Investment by scanning the QR Code with your smartphone!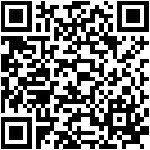 ---
PA Principals Association Corporate Sponsors have shown their financial support through monetary contributions. The compensation received by PA Principals Association from Corporate Sponsors is a benefit to PA Principals Association and its members, as the funds are used to provide or offset the costs of additional benefits. However, the receipt of this compensation could also be deemed a conflict of interest. By accepting this compensation from Corporate Sponsors, PA Principals Association grants access to its members and gives recognition to its Corporate Sponsors. Corporate Sponsors may offer PA Principals Association members its products and services. PA Principals Association members are responsible to make their own decisions with respect to the products and services offered.