President's Vlog – September 20, 2021
September 20, 2021
Please take a moment to view the latest President's Vlog on our YouTube Page. This month's vlog features the PA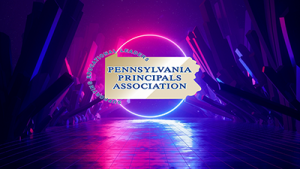 Principals Association's upcoming LEAD21 Conference, Oct. 10-12 at The Penn Stater and the 'transformed format' of the Diamond Sponsors' Social. Register here and save $50!
Don't forget to "like" the video and "subscribe" to our YouTube page in order to stay up to date with all that we offer at the PA Principals Association.
Dr. Jonathan Ross
President
PA Principals Association
Click Here for Instructions on How to Submit a Video for our "School Spotlight."
Click Here to follow our NEW Facebook Page.
Click Here to follow us on LinkedIn.
Join our Twitter conversation: #PAPRINCIPALS #PALEAD21