2021 PA Educational Leadership Summit – Exhibit Opportunity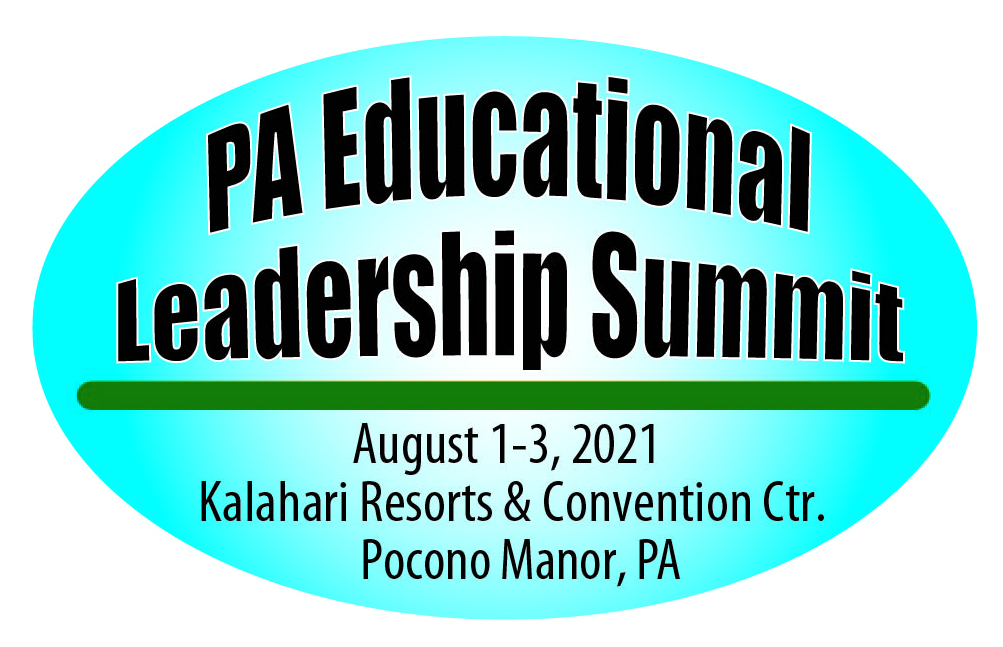 The Pennsylvania Association of School Administrators (PASA) and the PA Principals Association invite you to secure an exhibit table at the 2021 Pennsylvania Educational Leadership Summit.
This special program, planned for August 1-3 in the Kalahari Poconos, brings together school district administrators from across the commonwealth for presentations by well-known speakers, education sessions and district-wide planning sessions. The summit typically attracts over 200 participants.
Exhibit space includes an 8' table with linens and two chairs for $500.  Electricity is available for an additional $50.  Included with the exhibitor fee is the Sunday evening Reception and breakfast and lunch on Monday.
Exhibits will be open on Monday, August 2, from 7:15 a.m. to 3:00 p.m. Set-up is available on Sunday evening, August 1, beginning at 5:00 p.m. or Monday morning at 4:00 a.m.  See the attached flier for more information.
Online registration is available for credit card payments only. All other registration (invoicing, check payments) requires completion of an exhibitor registration form.
Online registration links and the registration form are available on the PASA website at: https://www.pasa-net.org/leadsummit.
Click here for the informational exhibit sheet.
Questions should be directed to Jolene Zelinski at PASA by email: jolenez@pasa-net.org.
We look forward to seeing you in August!