'School Spotlight' – Submit a Video
Submit Your Video to "School Spotlight"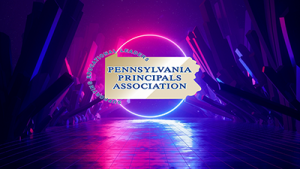 The PA Principals Association has announced a new initiative exclusive to members. The "School Spotlight" will be a regular feature on the new YouTube channel. The idea behind this is to give our members the chance to do something that they normally don't do… brag! There are so many amazing programs being implemented across Pennsylvania that go unnoticed. These videos will put the spotlight on the many amazing initiatives that are helping our students. Below you will find a link for directions on how to record and submit a video of your own.
Remember, we want anything that you feel is helping your students grow academically, socially or physically. So, get out there and record a video of what your staff and students are doing! Please remember to LIKE and SHARE the videos! And, if you have not subscribed to our YouTube Channel, please do so today!
Click here for instructions on how to submit a video.