January 2023 Board Meeting Materials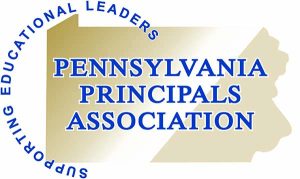 PA Principals Association
Board of Directors Meeting
January 27, 2023
PA Principals Association Office
122 Valley Rd.
Enola, PA 17025

Meetings Schedule*
Friday, January 27, 2023 -
8:00 AM - 9:15 AM

Board Meeting – PA Principals Association Office

(8:45 a.m. – Advocacy Update – Tina Villetto)

9:15 AM - 9:30 AM

Break

9:30 AM - 10:15 AM

Goal Setting

10:15 AM - 10:35 AM

Report of the Auditor (via Zoom)

9:30 AM - 10:00 AM

Board Meeting Continued – Discussion Items

10:35 AM - 10:50 AM

Sponsor Presentation: Lincoln Investment Planning, LLC (Diamond-Level Sponsor)

10:50 AM - 11:30 AM

Board Meeting Continued – Discussion Items and Consent Agenda

11:30 AM

Working Lunch with RSS

12:00 PM - 1:00 PM

Adjournment
*schedule is subject to change
---
_________________________
As per the bylaws, please let President Letcher know if you are unable to attend the board meeting.
_________________________
Attention Board Members: 
Please review and download to your iPad/laptop or print copies of the materials below prior to the meeting. Hard copy packets will not be provided.
Click here to view the 2023 Board of Directors/Executive Committee Meeting Dates
Click here to download and print a PA Principals Association Expense Voucher. (Updated January 2023)
Click here to view the Board Directory/List.
Click here to view or print the Corporate Sponsor Card.